Carefree Christian Academy Announces Stunning National Honors for Trap Shooting Team
Carefree Christian Academy Is Participating In The National High School Scholastic Clay Target Championship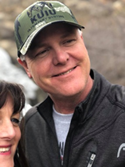 (CAREFREE) – Carefree Christian Academy (CCA), a 7th through 12th grade Christian school located in Cave Creek Arizona, has a first-year Trap Shooting Team that qualified to participate in the 18th Annual National Scholastic Tournament being hosted in Marengo, Ohio.
The team, lead by Head Coach Michael Caddell, had a stellar first year. Caddell took the team from beginners to national qualifiers in a few short months. Under his leadership, the team placed in the top 3 at the Arizona State Championship qualifier in early May. Caddell is a NRA-certified firearms instructor and shooting coach with 6 years experience working alongside beginner, intermediate and expert shooters of all ages. He specializes in shotgun shooting disciplines and focuses on knowledge and safety. Caddell uses his tireless energy and Christian faith to encourage others to work hard and succeed.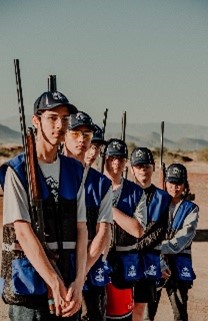 Excitement at CCA runs high as student-athletes in their first season prepare to compete in the National Championship in July. CCA's team consists of 5 high school students: Alyssandra Clark, Sierra Lewis, A.J. Winkler, Hudson Crofoot, and Bradley "Cash" Rothrock. Accolades for the team include Hudson taking the 1st place trophy for individual placement at the Carefree Church Annual Sporting Clay event. A.J. took 1st place for the team event at the same tournament. Sierra placed 2nd in Bunker Trap among all Arizona high school females, qualifying her for the Junior Olympics!
These up-and-coming young athletes are seeking sponsors to help pay for their trip to Nationals. Interested sponsors can contact the school office at 480-553-0856 or [email protected]. Administrative Coordinator Miriam Winkler can assist with your tax-deductible donation. To learn more about Carefree Christian Academy, visit www.carefreechristianacademy.com.